Post this on your bathroom mirror. →
theangrytherapist: Take a step back.  Fucking look at yourself.  You are human.  You are beautiful.  You are so beautiful.  And you can be anything.  You can be everything.  Do not hate everyone because someone broke your heart, or because your parents split up, or your best friend betrayed you, your father hit you, the kid down the street called you fat, ugly, stupid, worthless.  Do not concern...
What's next?
Having just completed my Master's degree (wooohooo!), I am more than just excited. I'm elated, overjoyed, beside myself, ten feet from myself, you name it. I'm enjoying the freedom of not having to rewrite my thesis for what seems like the one millionth time only to spot another error in the new version. I love that I have no impending deadlines, no exams approaching, nothing at...
It's 10:38 pm and my diet is making me hungry. Of course I'm gonna go stuff my face. Instant gratification is what I live for.
Current Status: Daydreaming about a job Now that I've done the first interview and I feel like I did well - whatever that really means- I can't help thinking about my future job (I'm claiming it! dammit!). Oh the coffees I'll fetch, the photocopies I'll run, the spreadsheets I'll build in Excel, the documents I'll print for the 100th time because the last...
The universe is fucking with me! It has unleashed some kind of digital ghosts to fuck with my work! After spending soooo much time translating a document and preparing a nicely decorated table to make my text look not so meagre and boring, said table is now nowhere to be found! What's strange is that all the words are present, down to the last fullstop, so I know that I'd saved...
Sooo apparently salad is not such a terrible idea with the appropriate dressing. Who knew? I always thought it was just too grass-y for me. I'm on a roll with these discoveries today! If I keep it up I'll be a whole new person by midnight. 
1 tag
I've stumbled upon something that has definitely increased my productivity by 500%. It's called waking up early getting the hell out of bed (or not), and hitting the ground running! Damn, why didn't I know about this earlier? It's too good to be true, like one of those items they hawk on late night infomercials except this is the real deal. I can't believe the day...
Is it one of those truthy days yet?
One of my deepest fears is living an unsatisfactory life. Yes, that sounds really vague but it sums it up nicely. It would really break my heart if I spent my years being less than happy most of the time. As is often said, I want to live and not just exist (and believe me I know the difference between the two). I want to feel every moment.  Experiencing all the shades of life- crimson is not red...
I can't help using correct punctuation on twitter. I mean, who does that? I'm such a square :/
Dear Employers, I don't have cooties. Please hire me. Sincerly, Cootie-less R.S.
So this potential employer does not accept resumes which totally puts me off my game. How am I suppose to distinguish myself without my one-pager filled with self-congratulating embellished statements? How do I now, in a "cover letter", list every trophy in the cabinet at my parents' house? Why won't they let me dazzle them and distract them, even for a moment, from the...
1 tag
Would it be evil of me to convince my boyfriend that we should stay in and watch the Royal Wedding even though I don't really give a shit about royal people or weddings? 
Now I could let these dream killers kill my self-esteem Or use my arrogance as the steam to power my dreams I use it as my gas, so they say that I'm gassed But without it I'd be last, so I ought to laugh So I don't listen to the suits behind the desk no more Last Call- Kanye West
So when I told my story about my holey garments on Good Friday a miraculous thing happened - I was able to write two full pages of my thesis! Maybe this spike in productivity had something to do with the fact that I took the time to write two paragraphs about something I find mildly amusing and this basically set the pace; or maybe Friday was indeed living up to its momentary title and conferring...
"No matter how carefully we defend our selves, all it takes is one footprint of..."
– Jonathan Franzen, Farther Away (via distantheartbeats)
In Which I Overshare
I became a biker last summer. I joined the ranks of  the healthy, environmentally conscious or just really stingy people and traded my bus card for a bicycle. I enjoyed the freedom that came with it- I could choose my own routes, my time was more flexible and it was still much quicker than having to walk from the designated stops. Most of all I liked to bike to town simply because I looked forward...
You're looking at the owner of a brand new BMW. ALL I have to do is send my contact information to that lovely lady with the last name I can't pronounce. It's  a scam only if they say so, right? N: B This is not a Lottery, it is a promotion therefore if we discover any abuse or false pretense you will be disqualified, banned and sanction appropriately, hence confidentiality...
So this young woman (I'm talking about myself here) is currently writing her Master's thesis. Well that's the official story. That's what I tell everyone when they ask if I don't have classes to attend. I'll proudly announce that I took extra courses last semester so I could have a free schedule for this term. So what did happen this semester? how much...
It's  an amazing feeling when you finally discover how much clutter you've removed from your life. I don't care what anyone says - there's nothing good about being a teenager. Even my early 20s was a total emotional mess. Learning how to be yourself while also learning how to be with someone else is a near impossible feat. Having just checked chronicles of failed...
Empathy Test →
bringtheruckuss: scottfriday: btothed: yobigmel: I scored a 66 on this test. My empathy runs so high that my awareness of another person's experience often eclipses my awareness of my own experience in a given situation.  BtotheD: I scored a 62. And here I thought I was just neurotic. Turns out I'm empathetic. i got a 32 and felt like i was atreyu looking into the magic mirror gate. ...
socialismandrum: Messenger // Tessanne Chin
I don't write but someday I'll write something for you. I'll write about the day we met, the way I blushed when I saw you across the room looking at me expectantly. I'll finally tell you that I wanted to kiss you within the first five minutes of knowing you. I'll let you know that having chocolate on hand while we were at the museum was not by accident. I'll...
madpandi: …which is why I don't write
The Pledge
This morning while examining my dismal progress in this paper I'm writing I've come to the conclusion that I need to make some changes to my daily routine that will involve: Spending only one hour per day reading/writing emails, IMing AND reading the day's news. Cutting out tumblr, facebook and twitter altogether Rediscovering text messaging and phone calls as a way to keep in...
"I cannot tell you how many times I've walked into a seminar room only to be met..."
– Via Worldview in Progress. Its a "newspaper", actually.   (via theeconomist) It's, not its. Or should I report you to Johnson?
Anonymous asked: http://www.youtube.com/watch?v=AhcPPfJKs8I

If you can believe this.
I was never here and this never happened.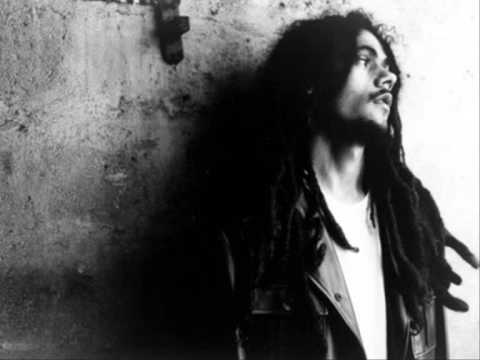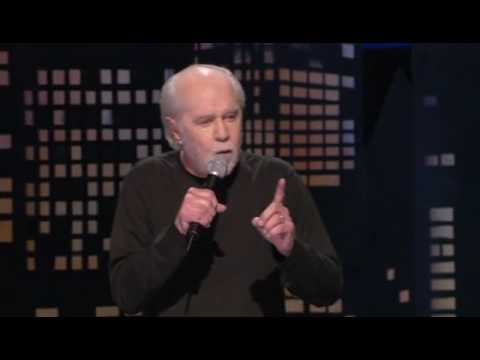 The thing with reading a rejection email for a job you genuinely wanted is that your day only gets better after that. You finish your cereal, finish getting dressed, add more accessories, practice your smile in the mirror all in an effort to mentally boost yourself up. Even when the email says:  This decision is no general judgement on your qualifications or abilities. you suppress the urge to...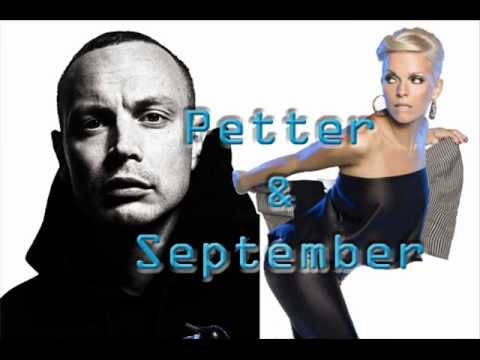 "How do people, like, not curse? How is it possible? There are these gaps in..."
– A Long Way Down, Nick Hornby (via fuckyeahliteraryquotes)
My inner voice now has a Scottish Accent. All this was brought on by spending maybe an hour talking to a Scottish girl at a pre-party. I don't even remember her name but somehow all my silent commentary sounds like it was said by a Scot. The worst part is that I can't actually do the accent which sucks immensely!
Small pleasures in life: making a new record on Mine Sweepers and refusing to close the window for a while or even contemplating taking a screen grab. Yep, I can find all 40 mines in just 1 minute. What have you done lately? Side note: I secretly believe that my soul mate is the Mine Sweeper world champion but the union would probably be over once I've beaten his record.
Watching Robot Wars
and eating sour cream and onion chips in bed with the curtains open wide enough to let in the sunlight but not so wide that I can spot snow on the trees all in celebration of my newfound freedom = fuckin' A! There's still fun to be had during winter, but mostly on the days that look like summer (from a distance, squint your eyes and take a few steps back… and don't look...
The first day you can go outside without your coat...
xisforxmen: If you need me, I'll be frolicking on my balcony like a seriously unbalanced breakdancer. No, you don't know how to breakdance and should stop before you break something! I'm so greeeeen with envy right now! I won't be able to break dance until at least late April. Winter has already broken my spirits, I can feel it break dancing on my head right now :( 
Weather Rant?
I'm usually opposed to bitching about the weather. In fact, I often roll my eyes at those who say it's cold in December. Come on, a warm December is much worse on a global scale than a cold one with all this climate change stuff and all. Buck up! But yea it's -15 degrees today, I didn't go outside yesterday and it was -10 on Saturday. The forecast is not much different....
I've never really had real thoughts on Valentine's Day; it was just one of those things that I treated with indifference. I've never planned ahead for V-Day activities, neither have I ever had some kind of a countdown, not even secretly. I must admit though that I've given a few ex-boyfriends hell for not having done enough, not because it mattered to me but because it...
Psychology is definitely no hocus-pocus. I am as INTJ as they come!
"In life, as in art, one can't please everybody, and that's a situation that's..."
– Pablo Neruda
Everywhere you turn you see both emulation of the English and a desire, sometimes desperate, for distinction. The Irish insistence on their Irishness—their conceit that they're more devoted to their homeland than the typical citizen of the world is—has an element of bluster about it, from top to bottom. At the top are the many very rich Irish people who emit noisy patriotic sounds but arrange...
The constant grovelling for recommendations on tumblr makes the Directory page irrelevant as the blogs that are listed are not necessarily the best, just those with the most "loyal" (to put it nicely) followers. Having just checked the Creative Writing listings, I found most of the recommended blogs unworthy of mention. I am currently following a few blogs that are far superior...